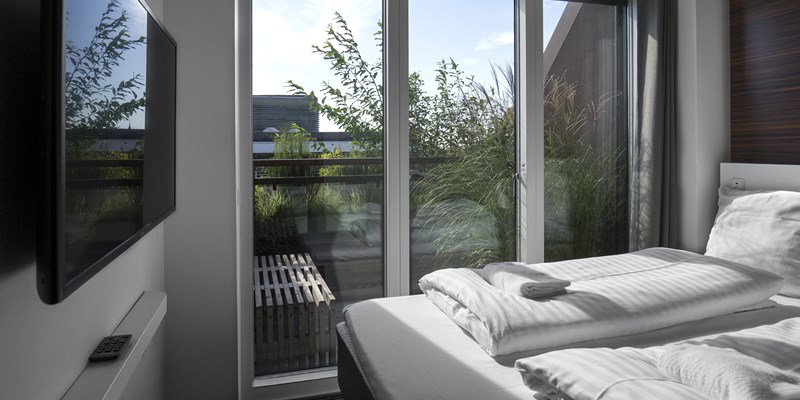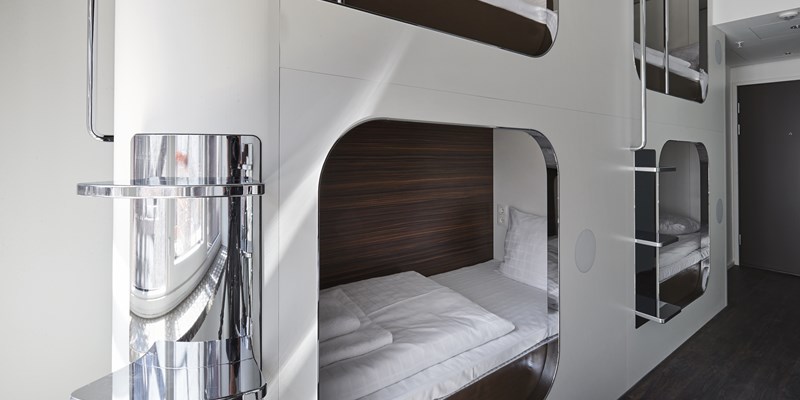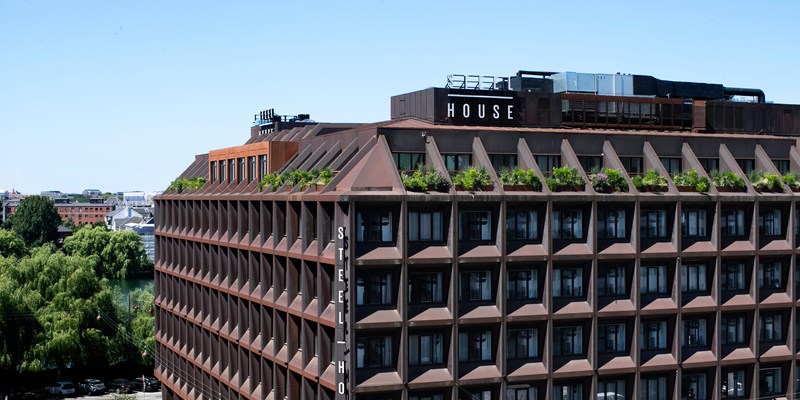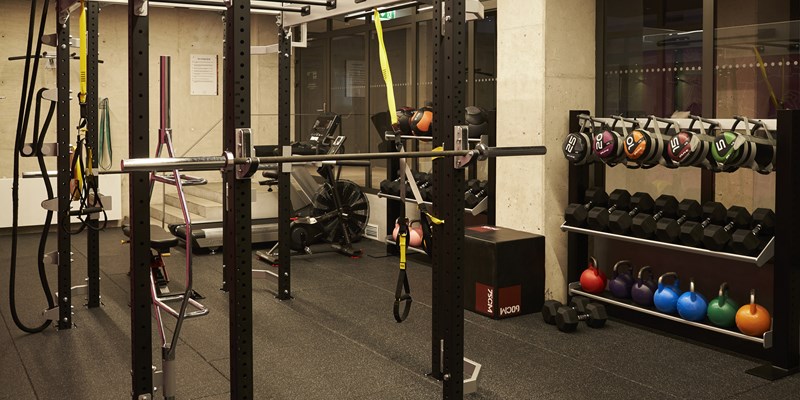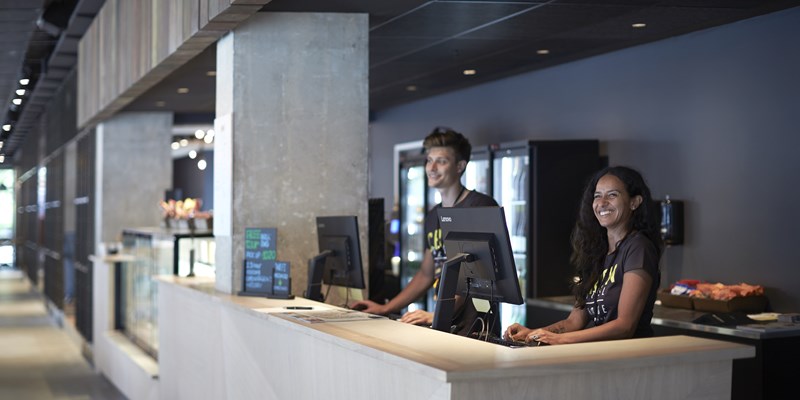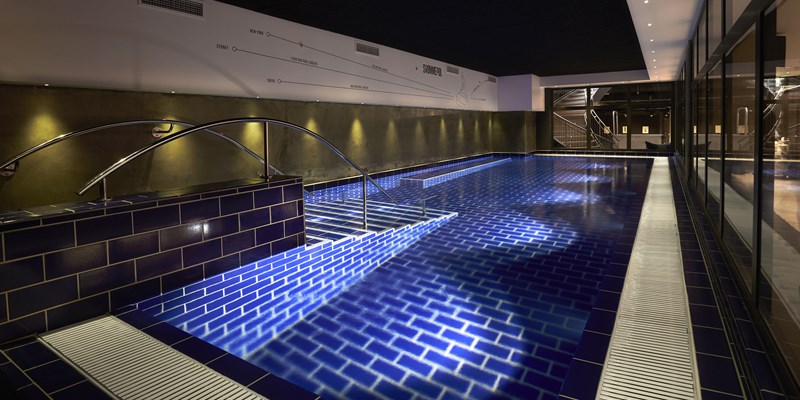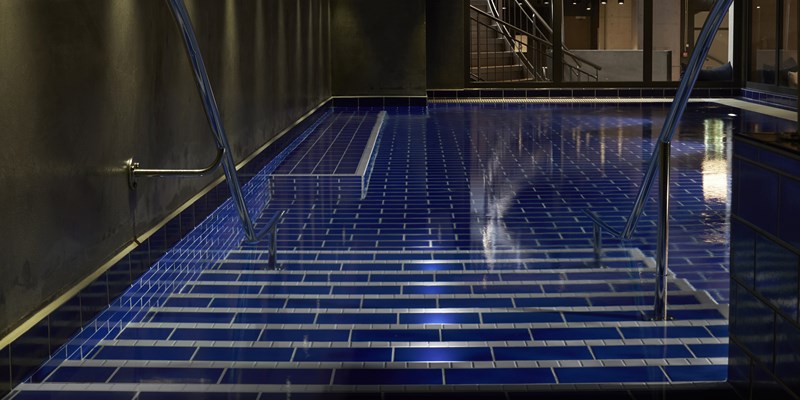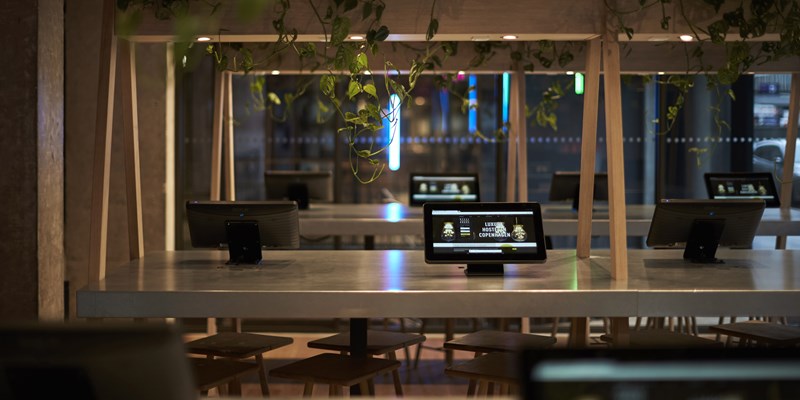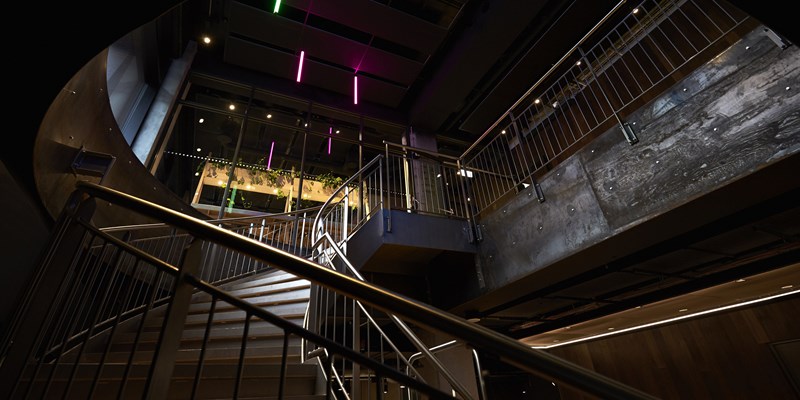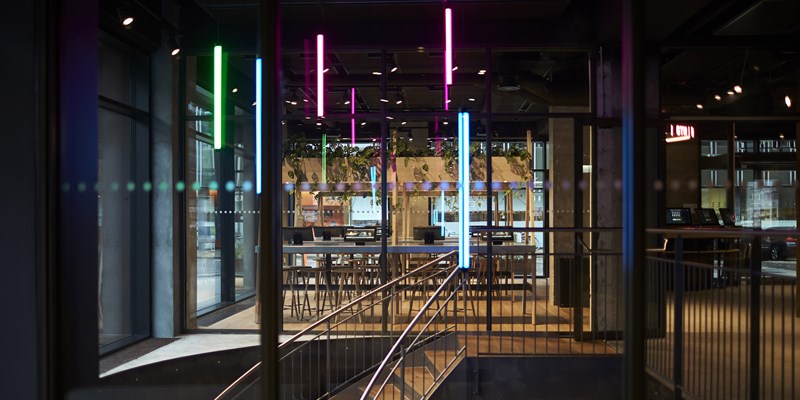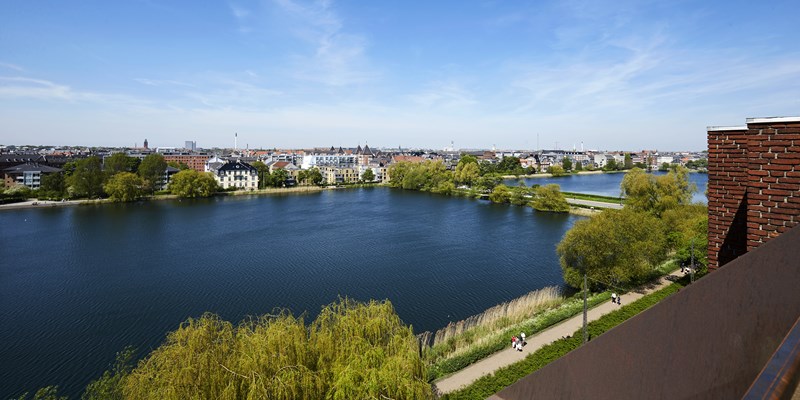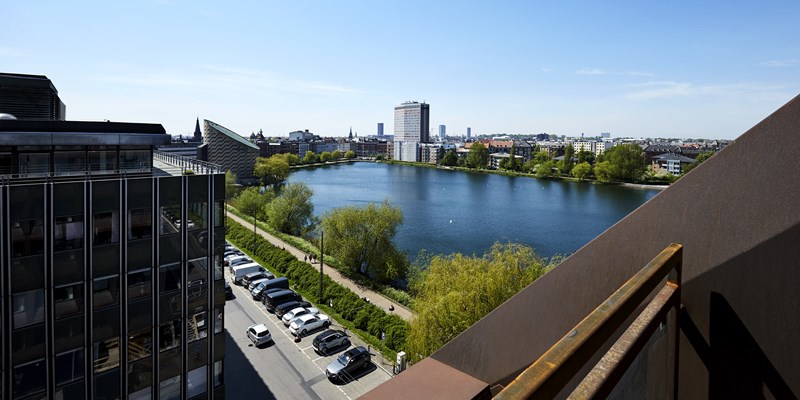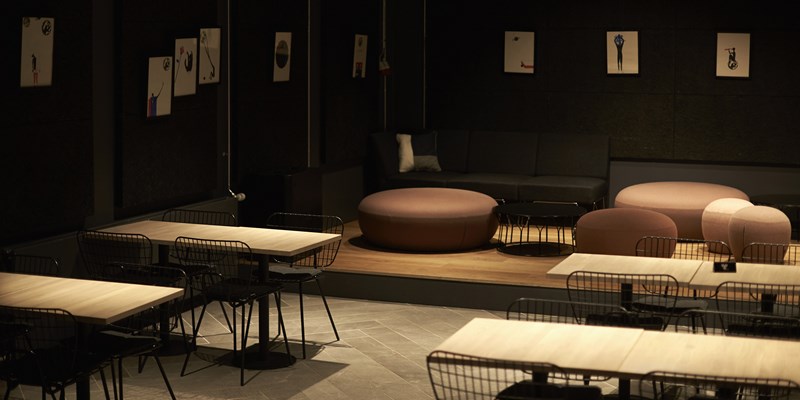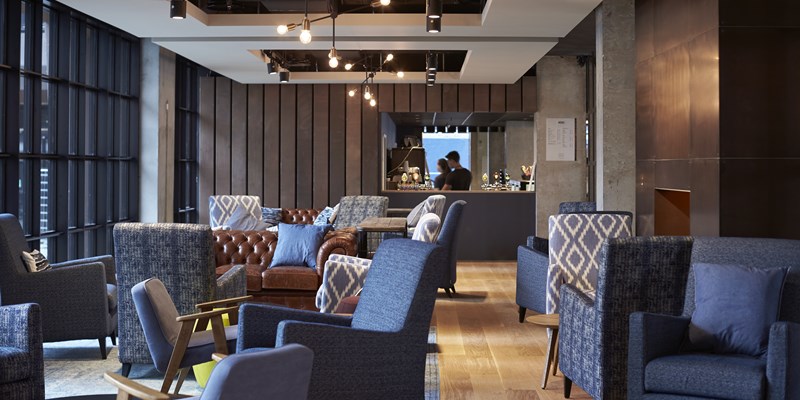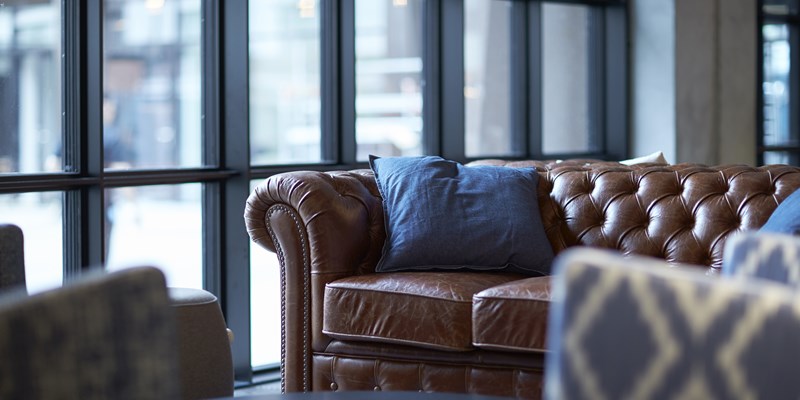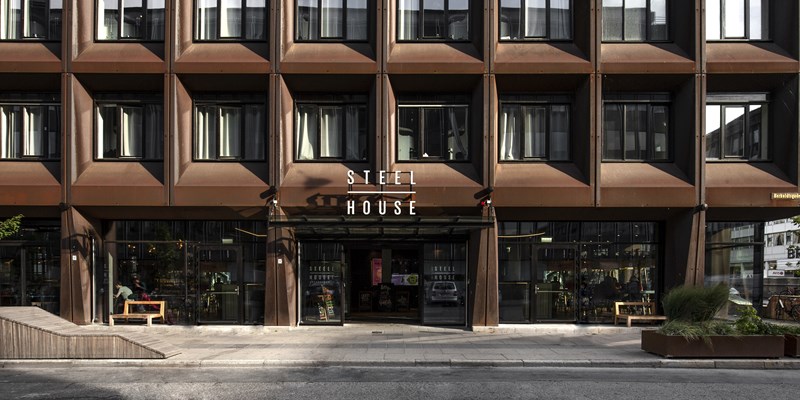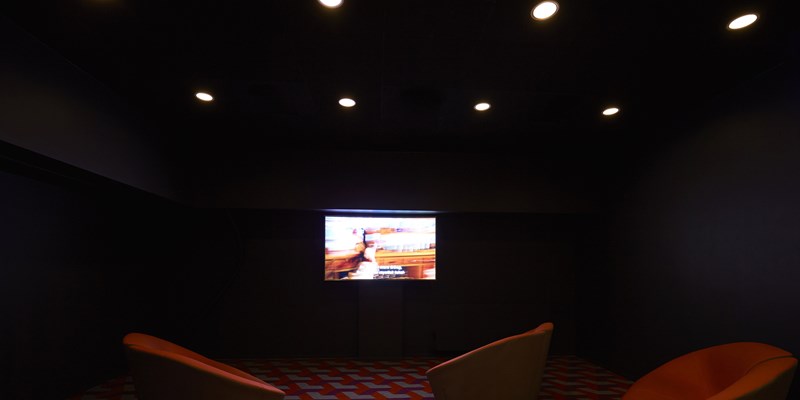 COPENHAGEN'S LUXURY HOSTEL
Book a bed in a dorm or a private room at our New Yorker-inspired luxury hostel and be at the heart of it all in Copenhagen!

Feel the urban "vibe" and meet people from all corners of the globe at Copenhagen's new gathering point. The setting encapsulates "industrial chic", with rooms rooted in raw elements, soft textures and rustic interiors – a luxurious home-from-home that can be yours the next time you visit Copenhagen. Sound like your kind of thing? Book today.
Rest assured:
The strongest
WiFi in CPH
- free!
Hello Copenhagen

Steel House Copenhagen
As a guest staying at the New Yorker-inspired Steel House Copenhagen, you will experience brand new standards in contemporary city hostels. You will encounter minimalist lines and designs in a balanced fusion of raw elements, a rustic interior and soft textures.

Copenhagen Central Station
Copenhagen Central Station is a hub for almost all traffic. You can, for example, take the train to Malmö, Fisketorvet shopping centre or the airport. At the central station, you will find trains, a taxi rank and buses.

Tivoli Gardens
Tivoli Gardens is a fairytale amusement park in the heart of Copenhagen. Tivoli opened its doors in 1843, making it the world's second oldest amusement park, and it has been a huge attraction ever since.
Read more

The Little Mermaid
The Little Mermaid welcomes guests in the port edge of Langelinie. It illustrates the Hans Christian Andersen's fairy tale of the same name and is a gift to Copenhagen donated by brewer Carl Jacobsen and made by sculptor Edvard Eriksen.

Nyhavn
Nyhavn, Copenhagen's port pearl, which stretches from Kongens Nytorv Square and all the way along the canal. Many of the old houses are preserved till this day, and the oldest house dates back to 1681.

Christiansborg Palace
Christiansborg Palace on Slotsholmen is home to the Danish Parliament. The palace features the Royal Reception Rooms, Absalon's ruins, the royal stables and, not least, the new attraction: the Royal Kitchen.

Copenhagen Airport
Copenhagen Airport, otherwise known as Kastrup, is Denmark's largest airport. Getting to and from the airport is easy by train and the Metro.

Shopping street (Strøget)
Strøget is the famous pedestrian shopping street in Copenhagen's city centre, which extends from Rådhuspladsen to Kongens Nytorv. The pedestrian street offers a wide array of shops, ranging from budget-friendly chains to some of the world's most expensive brands.

Wallmans
Wallmans offers the perfect night out with dinner and show in the old Circus Building on Jernbanegade near the City Hall Square. Here is restaurant, nightclub and entertainment under one roof.
Read more

Town Square
Town Hall Square is the city's great popular place where people move around the clock. The square is inspired by the shape of a seashell, and adjacent to the impressive old Copenhagen City Hall Building.

Amalienborg og Amaliehaven
Amalienborg is the monarch's winter residence. The beautiful complex consists of four palaces, and Christian Vll's Palace's magnificent rooms are open to the general public.

The Blue Planet
With more than 20.000 fish and mammals and 450 species The Blue planet is one of Scandinavia's largest aquariums. The Buildings location close to the water makes it an ideal place to visit on both sunny and rainy days. Bring the kids to a day of fun and learning.
Read more

The Royal Danish Theatre
The Royal Danish Theatre was founded in 1748 and stages drama, opera, ballet and orchestras – all under one roof. The theatre offers performances for those seeking an exciting and unusual experience.

Hop-on Hop-off Canal Tours
Hop-on Hop-off Canal Tours operates daily around the canals of Copenhagen, starting from Gl. Strand or Nyhavn. Here you can see Copenhagen from the waterfront with a tour guide, and have different stops.
Read more

Meatpacking District Copenhagen
The Meatpacking District is where the majority of the city's food wholesalers are based, especially meat wholesalers, hence the name. Nestled among the butchers are restaurants and a vibrant night life, which is a mecca for the city's hipsters.
Read more

Torvehallerne
Torvehallerne is Copenhagen's exclusive food mecca, with cosy halls where you can get your hands on all sorts of ingredients and delicacies. Otherwise, you can enjoy a delicious meal in one of the small eateries.
Read more

Visit Carlsberg
Carlsberg is a world famous brewery, which was founded in 1847. The neighborhood of Carlsberg is a blooming area filled with cafes and cultural experiences such as food markets, art exhibitions, dance shows and much more.
Read more

Tycho Brahe Planetarium
Tycho Brahe Planetarium provides educational entertainment for the whole family about the starry sky and astronomy fascinating universe. See the stunning exhibition or take a tour at the planetarium's heart, Rumteatret which, with its 1,000 square meter delivers exceptional film experiences.
Read more

Royal Arena
Royal Arena is Copenhagen's brand new, multifunctional arena located right next to Ørestad Metro and the airport. The arena houses all aspects of live entertainment from concerts to international sport events and tv shows. The building has room for up to 16,000 guests.

The National Museum
The National Museum of Denmark is the country's main cultural history museum, housing pictures and objects from all over the world. The famous Gold Horn is also found at the National Museum of Denmark.
Read more

Bremen Theatre
Bremen Teater is an attractive alternative to the traditional theatre, where events focusing on art and culture as a form of expression are staged.

Steel House Copenhagen
As a guest staying at the New Yorker-inspired Steel House Copenhagen, you will experience brand new standards in contemporary city hostels. You will encounter minimalist lines and designs in a balanced fusion of raw elements, a rustic interior and soft textures.
Hostel in the heart of Copenhagen
At Steel House Copenhagen, you get to stay in the absolute hippest part of Copenhagen, namely Vesterbro. We offer you the perfect base for a lively, international and entertaining stay in the buzzing metropolis. Our luxury hostel is located right in the heart of Copenhagen, steps away from a whole host of experiences, whether you're a culture buff, foodie, shopaholic, nature lover or something else entirely. Wonderfully located as it is, Steel House Copenhagen puts you within easy walking distance of popular attractions, edgy retro cafés and restaurants, green areas, the shoppers' favourite hidden haunts and the city's nightlife. If you're on a tight schedule, and you need to get from A to B fast, our luxury hostel is also close to public transport.

With Steel House Copenhagen, we are setting a new standard for city hostels. A cool yet luxurious environment awaits you, where you can meet like-minded people, mingle with other travellers and locals, or simply enjoy the space for privacy in peace and quiet.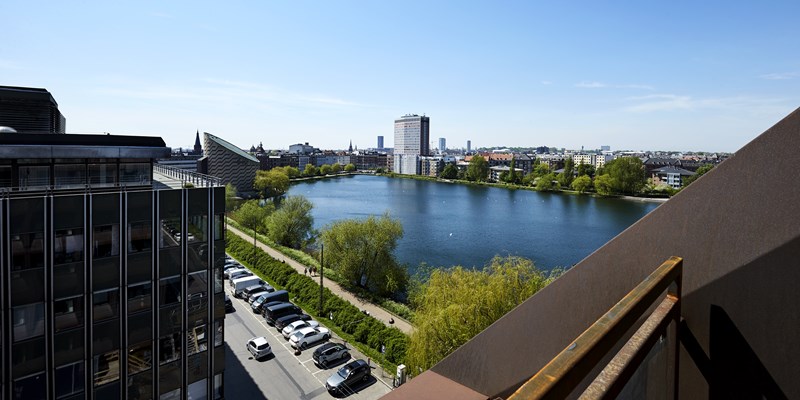 Luxury hostel in Copenhagen
At Steel House Copenhagen, you can book a bed in a dorm from DKK 145,- per night. Choose from our modern 6-bed dorms and 4-bed dorms, or book one of our double rooms or single rooms if you're looking for something a little more private. Some of our double and single rooms are also available with a terrace – hostel living doesn't come more luxurious than that, right?

We offer two categories of 6-bed dorms and 4-bed dorms: "For All" and "For Women". They can also be booked as a private room. In short, we have something for everyone, whether you're a social butterfly or a more solitary kind of person seeking peace and quiet.

We look forward to welcoming you to our urban setting in the heart of the metropolitan jungle at Steel House Copenhagen – your new luxury hostel in Copenhagen.